Trainings, Courses & Retreats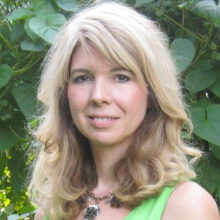 "The most powerful thing I have ever done"
"Training with Dr. Shannon and learning this approach has been the most powerful thing I have ever done for my business, my life and my clients."
- Amanda H, MS, NCC, LPCS, Raleigh, NC
Mindful * Powerful * Joy-filled YOU 2020
Tired of feeling scattered, hopeless and or heavy-hearted, feeling like your dreams will never come true?
Want to feel stronger, more present, successful and confident that you CAN access your joy? Discover the 3 keys that are guaranteed to help you create your best year-best YOU yet. Join Award-winning therapist, Dr. Shannon In this 2 hour, power-packed, transformational event, Mindful, Powerful, Joyful YOU.
MAHEC
Embracing Body, Mind and Spirit in Psychotherapy: Accessing 3 Levels of Consciousness
Feb 7, 2020
Description
It is a well-known fact in psychotherapy that clients' cognitive and emotional associations (symbolic connections) can either enhance or inhibit therapeutic progress.

What if: Instead of simply helping traumatized clients return to their previous level of functioning, you could simultaneously help them identify, awaken and activate their highest potential?
What if: You could easily help clients see the "upside" and the "downside" of repetition compulsion, and quickly break old destructive survival patterns to unlock and expand their options for living the life they really want?

Join Dr. Shannon South for a fresh look at techniques to heal trauma, as she draws wisdom from multiple areas of counseling psychology to awaken human potential and fast-forward healing.
MAHEC
Healing Sexual Trauma: A Psycho-Spiritual Approach
Feb 10, 2020
Description
Sexual trauma is more rampant than we ever imagined. This epidemic has created silence and anxiety in even the most "powerful" women and men in our culture and often increased the shame, guilt and feelings of unworthiness experienced by many victims who have survived this type of trauma. The good news is that the silence is breaking, perpetrators are being held accountable, and there is a strong movement towards wholeness, healing, and respect for those who have been victimized. This seminar is designed to help therapists more deeply understand the "inner split" created by sexual trauma and to learn effective client-focused spiritual/psychological approaches to help heal the split.

Join Dr. Shannon South and explore truly meaningful methods that capitalize on your clients' strengths, empower them in healing, and assist them as they move away from the victim stage of healing and on to victory.
VISION 20/20 CONFERENCE
Mind-Body-Soul Therapy
Feb 26-28, 2020
Charlotte, NC
Free Pre-recorded Webinar
3 Secrets to Creating a Joy-filled, Soul Based Practice
Discover how to have more energy, power and lasting transformation with your clients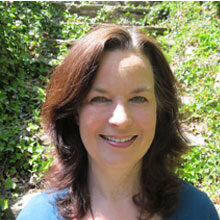 "A Warm Interactive Style"
"Shannon has a warm, interactive style of presenting and an ability to clearly convey to her listeners material that opens their minds and hearts."
- Elizabeth, Executive Recruiter
"This training was exceptional. Dr. Shannon was at ease and created an atmosphere of openness and authenticity. I liked the interactive nature and the materials. Thank you for an inspirational day - on a personal and professional level."
- Chaplain Sheree Jones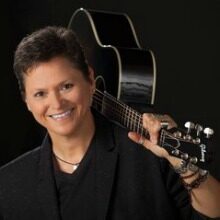 "Dr. Shannon... uplifts and inspires"
"Dr. Shannon South is the epitome of love and joy. She is an enthusiastic and clear teacher who uplifts and inspires others to live from their joy center AND create a life that reflects the love, peace and joy we are all deserving and capable of."

- Rev. Christy Snow
"I loved everything about Dr. Shannon's training! It was very different than usual seminars."
"Great training! The information was extremely helpful. I loved the dancing/movement, quotes and the Inner Counselor Process. Shannon is an energetic and knowledgeable trainer."
"Loved this workshop! The role play/processing was very powerful and helped me get a better understanding of the steps."
- Jeree Current, Licensed Professional Counselor
"I enjoyed your attitude, energy and humor! Thank you. Loved the dancing, connecting with other professionals and observing the Inner Counselor process."
"Shannon is an excellent teacher, especially of complex material! (heart heart) Great job!"
"Loved the energy and I'm looking forward to using the techniques I learned today with clients! Thank you for a fantastic day."
- Jennifer Kristie Sessoms
"I loved the depth and integration of spirituality and psychology. Very inspirational, practical and useful- I appreciate how we were given great tools and that the whole self was used throughout the day."
"The most helpful aspects of the training were the Meditations, the Joy Team exercise, the Inner Counselor demo and a close up look at this process."
- David Plank, Psychotherapist
"Shannon, as the Professional Development Committee Chair for LPCANC, please accept an enthusiastic round of kudos for your presentation today!  Your approach to psychotherapeutic healing should be required course material in every university counselor training program.  I shall certainly let the LPCANC Board know about your excellent presentation.'
-Dwaine P., LPC