Trainings, Courses & Retreats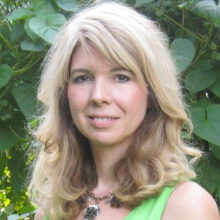 "The most powerful thing I have ever done"
"Training with Dr. Shannon and learning this approach has been the most powerful thing I have ever done for my business, my life and my clients."
- Amanda H, MS, NCC, LPCS, Raleigh, NC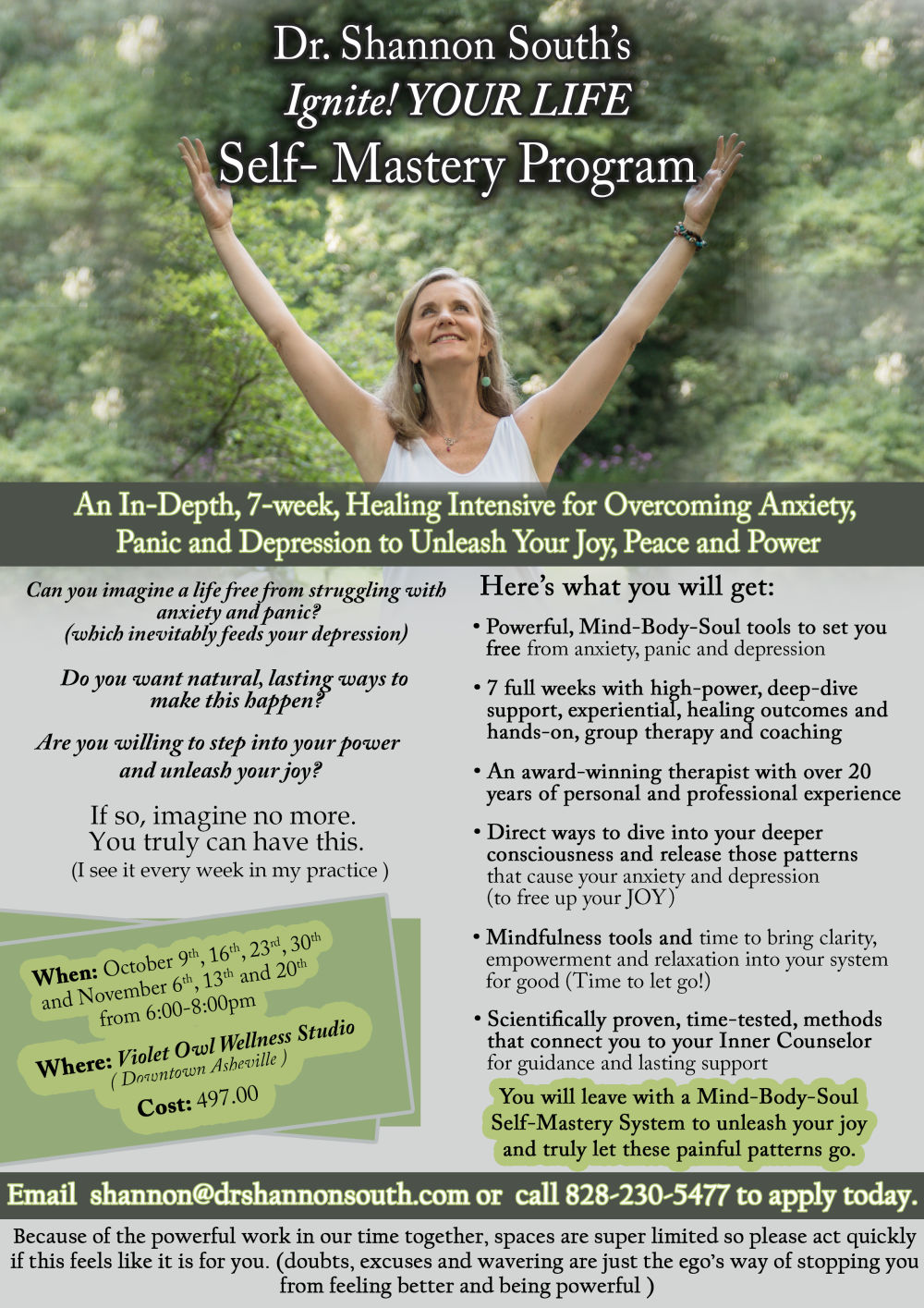 FIRST AT BLUE RIDGE
Mindfulness Based Stress Reduction
Friday, September 13th,  2019. 9:00am - 4:30pm
Mindfulness Based Stress Reduction
Friday September 13, 2019
9:00am - 4:30pm
6 contact hours total:
​6 NBCC credit hours
NCSAPPB approved substance use specific (SS) and evidence-based treatment (EBT)
$70.00
Mindfulness Based Stress Reductions (MBSR) is a well-defined and systematic patient centered educational approach which uses relatively intensive training in mindfulness meditation as the core of the program to teach people how to take better care of themselves and live healthier, more adaptive lives. We will discuss how individuals in recovery from substance use disorders can use this technique as a positive coping strategy. The prototype program was developed at the Stress Reduction Clinic at the University of Massachusetts Medical Center. This model has been successfully utilized with modifications in a number of other medical centers and non-medical centers such as schools, prisons, athletic training programs, professional programs and the workplace. In this introduction course, we will review the highlights of the MBSR program, gain better understanding of Mindfulness meditation and practice several forms of mindfulness. We will also review the benefits if this approach and ways to work with clients using Mindfulness therapy.
Objectives:
Identify the benefits of mindfulness.
Practice mindfulness in their own lives
Explain the basic tenets of mindfulness
Explain the program contents for the MBSR programs
Begin to use mindfulness with clients
Snacks, coffee, tea, and water served!​​
We look forward to seeing you there!
Presented by Dr. Shannon South
E-CARE COUNSELING
Healing from Codependency
Sunday, October 6th, 2019 at 3:30pm
FIRST AT BLUE RIDGE
Healing from Codependency: A Journey Home to the Self
Friday November 1st, 2019. 9:00am - 12:15pm
Healing from Codependency: A Journey Home to the Self
Friday November 1, 2019. 9:00am - 12:15pm
3 contact hours total:
​3 NBCC credit hours
NCSAPPB approved substance use specific (SS)
$40.00
Codependency is referred to as the "core addiction of all addictions", therefore, it is not
something you just heal from in an instant and are forever done with. You can, however, learn
to recover and create a new relationship with yourself and others that empowers and honors
the authentic YOU. One of the keys to overcoming codependency is learning where to let go
and when to step into your power. Come find out more ways to love YOU and help your clients.
Objectives:
Participants will understand what codependency is, its history and methods of treatment to
free our clients and ourselves from this debilitating dis-ease.
How codependency affects relationships plus a healthy relationship model will be covered.
Ways to get to the core wounds and create a healthy sense of self are addressed.
A psycho-spiritual model will be shared that gets to the core issues such as shame, fear,
empowerment and self-love (or lack of these) and how to work with these in clients.
Pathways to identifying and healing ourselves and our clients from this "compulsive
behavior" will be explored and participants will leave with ideas on how to do this with their
clients.
Snacks, coffee, tea, and water served!​​
We look forward to seeing you there!
Free Pre-recorded Webinar
3 Secrets to Creating a Joy-filled, Soul Based Practice
Discover how to have more energy, power and lasting transformation with your clients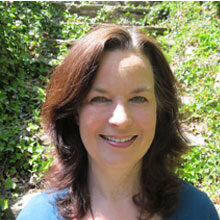 "A Warm Interactive Style"
"Shannon has a warm, interactive style of presenting and an ability to clearly convey to her listeners material that opens their minds and hearts."
- Elizabeth, Executive Recruiter
"This training was exceptional. Dr. Shannon was at ease and created an atmosphere of openness and authenticity. I liked the interactive nature and the materials. Thank you for an inspirational day - on a personal and professional level."
- Chaplain Sheree Jones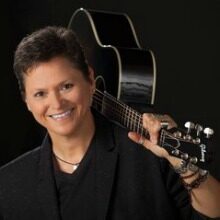 "Dr. Shannon... uplifts and inspires"
"Dr. Shannon South is the epitome of love and joy. She is an enthusiastic and clear teacher who uplifts and inspires others to live from their joy center AND create a life that reflects the love, peace and joy we are all deserving and capable of."

- Rev. Christy Snow
"I loved everything about Dr. Shannon's training! It was very different than usual seminars."
"Great training! The information was extremely helpful. I loved the dancing/movement, quotes and the Inner Counselor Process. Shannon is an energetic and knowledgeable trainer."
"Loved this workshop! The role play/processing was very powerful and helped me get a better understanding of the steps."
- Jeree Current, Licensed Professional Counselor
"I enjoyed your attitude, energy and humor! Thank you. Loved the dancing, connecting with other professionals and observing the Inner Counselor process."
"Shannon is an excellent teacher, especially of complex material! (heart heart) Great job!"
"Loved the energy and I'm looking forward to using the techniques I learned today with clients! Thank you for a fantastic day."
- Jennifer Kristie Sessoms
"I loved the depth and integration of spirituality and psychology. Very inspirational, practical and useful- I appreciate how we were given great tools and that the whole self was used throughout the day."
"The most helpful aspects of the training were the Meditations, the Joy Team exercise, the Inner Counselor demo and a close up look at this process."
- David Plank, Psychotherapist
"Shannon, as the Professional Development Committee Chair for LPCANC, please accept an enthusiastic round of kudos for your presentation today!  Your approach to psychotherapeutic healing should be required course material in every university counselor training program.  I shall certainly let the LPCANC Board know about your excellent presentation.'
-Dwaine P., LPC