Trainings, Courses & Retreats
E-CARE COUNSELING
Sexual Trauma: A Spiritual-Psychological Approach to Healing
Sunday,March 31st, 2019. 3:30 - 5:30pm
MAHEC
Transpersonal Psychology II:
Advanced Techniques to Move Clients from Trauma to Self-Actualization & Joy
Two-day workshop: Friday,  April 12 & Saturday, April 13, 2019.
E-CARE COUNSELING
Mindfulness Based Stress-Reduction
Sunday, July 28th, 2019 at 3:30pm
E-CARE COUNSELING
Healing from Codependency
Sunday, October 6th, 2019 at 3:30pm
Free Pre-recorded Webinar
3 Secrets to Creating a Joy-filled, Soul Based Practice
Discover how to have more energy, power and lasting transformation with your clients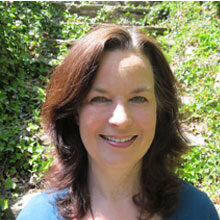 "A Warm Interactive Style"
"Shannon has a warm, interactive style of presenting and an ability to clearly convey to her listeners material that opens their minds and hearts."

- Elizabeth, Executive Recruiter
"This training was exceptional. Dr. Shannon was at ease and created an atmosphere of openness and authenticity. I liked the interactive nature and the materials. Thank you for an inspirational day - on a personal and professional level."
- Chaplain Sheree Jones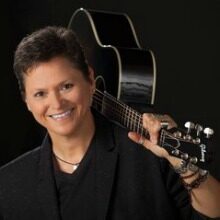 "Dr. Shannon... uplifts and inspires"
"Dr. Shannon South is the epitome of love and joy. She is an enthusiastic and clear teacher who uplifts and inspires others to live from their joy center AND create a life that reflects the love, peace and joy we are all deserving and capable of."

- Rev. Christy Snow
"I loved everything about Dr. Shannon's training! It was very different than usual seminars."
"Great training! The information was extremely helpful. I loved the dancing/movement, quotes and the Inner Counselor Process. Shannon is an energetic and knowledgeable trainer."
"Loved this workshop! The role play/processing was very powerful and helped me get a better understanding of the steps."
- Jeree Current, Licensed Professional Counselor
"I enjoyed your attitude, energy and humor! Thank you. Loved the dancing, connecting with other professionals and observing the Inner Counselor process."
"Shannon is an excellent teacher, especially of complex material! (heart heart) Great job!"
"Loved the energy and I'm looking forward to using the techniques I learned today with clients! Thank you for a fantastic day."
- Jennifer Kristie Sessoms
"I loved the depth and integration of spirituality and psychology. Very inspirational, practical and useful- I appreciate how we were given great tools and that the whole self was used throughout the day."
"The most helpful aspects of the training were the Meditations, the Joy Team exercise, the Inner Counselor demo and a close up look at this process."
- David Plank, Psychotherapist