Contact Dr. Shannon South
Dr. Shannon South is aLicensed Professional Counselor and Transpersonal Therapist in Asheville, NC. Please use this form to send Dr. Shannon a private message about helping you to heal, any of her programs, or booking her as a speaker for your group.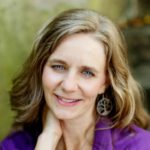 Office location:
138 Charlotte Street
Asheville, NC 28801

FREE VIDEO:

Scientifically proven practices for instant relief... Plus free joy tips. Enter your name and email here..
I promise to keep your email safe.